I think you will agree, women are complicated creatures. And, part of their complex nature is to feel insecure in many areas of their lives.
If you conquer her insecurities when she's buying a wedding cake, she'll love you, and, thus, you'll dramatically increase your sales.
Let's start with a little background. The dawn of the web and cable TV age brought with it better technology and an abundance of competition within the wedding cake industry.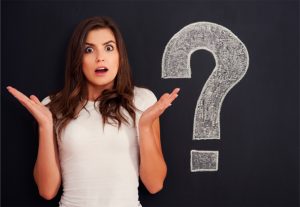 Today, instead of battling a few top competitors, there are dozens or hundreds to choose from.  As a result, all of us are finding it more difficult to stand-out from our competitors.
The old days of relatively low competition were called, "the days of easy selling."  Everything was less sophisticated, and it used to be easier for a wedding cake baker to make a sale.
Not anymore. Now there is a boat-load of choices available to your bride.  Today, it is Internet instant information and multiple choices in your marketplace.
Brides prefer to review information on their own timetable, at their own pace, on their own terms. That gives brides all the power!
… ask yourself, how often have YOU been frustrated because a bride decided on a competitor's inferior wedding cake and service instead of YOURS?
Due to all the bakeries, cake boutiques, licensed and unlicensed home bakers to buy from, your market is cluttered with sales messages. Most of these wedding cake providers say the same meaningless dribble without communicating any worthwhile information as to why a bride should choose them.
This leaves a huge opportunity for you because the bride, even though she has the power, still can't tell who offers the best value!
We call this "The Insecurity Gap" because it represents a bride's inability to find a wedding cake artist that matches her preconceived expectations.  
As proof, ask yourself, how often have you've been upset because a bride decided on a competitor's inferior wedding cake instead of YOURS?
If you don't address the "Insecurity Gap" you're basically saying, "Hey!  Buy from me because I want you to give ME your money instead of giving it to MY COMPETITOR!"
Wouldn't you say your greatest frustration is when brides make their final decision based solely on price? To erase pricing from the mind of your bride, you must help them conclude YOU are offering the best deal in terms of price and value.
So how do you convince brides to shop for the true value you offer?
The best way to understand this is by using a legal analogy.
Your bakery or cake boutique is on trial each and every day. Your bridal prospects are the judge and jury, and YOU are the defending attorney.
What will you say to the jury to convince them to rule in your favor?
Will you tell them:
Wouldn't you say your greatest frustration is when brides make their final decision, based solely on price?
You are the premiere baker/designer in town.
You're the biggest in town.
You're family-owned.
You make better cakes.
You make cakes with a personal touch.
You use fresher ingredients.
You create custom wedding cakes.
You make quality cakes.
You can answer all their wedding cake questions.
You care more about your customers.
You've been in business since 1812,
Or my favorite…You love making cakes.
Remember, the verdict is innocent (winning brides over) or life (losing the order). Sorry, but any of the above responses will put you on a fast-track to a life sentence. Ugh…
Here's what I mean. Do you see how most of your competitors can and do say the same things in the bullet list? If you went into a courtroom with evidence that weak, the jury would roll their eyes.
Do you think your brides might be having the same reaction?
From the first time a bride has communication with you, your marketing must build a case that convinces her to listen to what you have to say.
To get a chance to sell, you must first win your preliminary hearing by making an appointment for your all-important consultation.
Then you need to build a monumental, rock-solid, case (the consultation) for your wedding cakes to convince your brides why they would be fools to do business with anyone else but YOU.
The bottom line is:
You Must Be Worth More to Your Brides Than Your Competitors
When you use an (ESTC) Educate Serve Taste and Convince sales approach, you'll automatically solve your brides "Insecurity Gap."