Individual Marketing Training Videos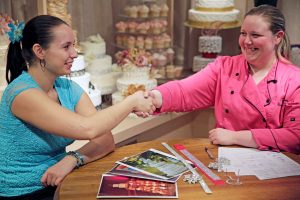 The following presentations are the most requested individual marketing lectures we offer from the "Cracking The Secret Code That Unlocks Your Wedding Cake Sales" course.
Each lecture includes the video presentation, a pdf of the presentation and an optional consultation with Ed.
When you choose a consultation, your consultation will consist of making sure you understand every facet of the training contents, how to use it effectively, understanding the psychology behind why the concept and to answer your questions. You're welcome to schedule a consultation anytime 8am to 9pm Mon-Thurs.
Before you pick an individual presentation, it is highly suggested you begin by first wrapping your mind around WHY everything you'll learn in the individual lectures are extremely effective. Please select the foundational building-block presentations first.