Creating The "World's Greatest" Internal Reality
The #1 question cake boutique owners ask me is:
"What do I have to do to get higher prices for my wedding cakes?"
The answer: The highly successful bakeries/cake boutiques who continuously improve their "Internal Reality" end up providing the best experience for their brides. In turn,
brides are willing to pay more for the superior value.
PLEASE NOTICE: Being able to charge higher prices is contingent on more than how good your cakes look and taste.
To offer a superior wedding cake experience to your brides, ask yourself this question: "Do you see yourself or your bakery/cake boutique as the 'World's Greatest'?"
I'll admit, I roll my eyes when I hear someone claim they're the "World's Greatest." However, I'm not talking about bragging…I'm saying this point of view is a brilliant method for visualizing yourself and displaying your business.
To achieve the "World's Greatest" internal reality, you'll have to wholeheartedly believe in your capabilities.
You should think—no, you must believe…you are the "World's Greatest" cake artist, business owner or manager.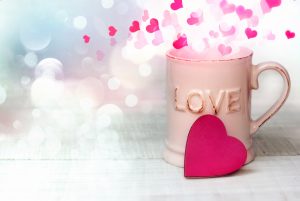 In turn, if you market and demonstrate your superiority effectively, your brides will love and reward you with their orders…which results in …catapulting your sales.
Let me give you an example. Remember when you were a child on Mother's Day and gave your mom a coffee mug as a gift that said, "World Greatest Mom." You gave it to her because you truly believed she was "the world's greatest mom!" The coffee mug symbolized her "greatness" for being loving, caring, and someone you adored.
You will receive the same type of coffee mug reaction from your brides if you create an "Internal Reality" of greatness that has the same warm and fuzzy bond with your brides.
Start thinking in terms of being the "World's Greatest"… not Chicago's best… Seattle's best or good enough like your competitors. It will open your mind to a new way of thinking and a whole new way of seeing yourself and those around you. (Don't miss the point. It's not if you actually are the world's greatest, it's the mindset that you're trying to be.)
If you do this, everything will change. You'll quickly see how settling for "good-enough" or second-best won't be an option.
The result is you'll create an atmosphere so special, and an experience so meaningful, your brides wouldn't dare think of using anyone else. Why should they…right?
Now that you understand the significance of using a "World's Greatest" mindset, let's start creating an internal reality that reflects everything you already do well and find additional ways to make brides love you as well as set you apart from your competition.
Here's a starting list of 20 "Credibility Builders" for improving your "Internal Reality."
…you'll create an atmosphere so special, and an experience so meaningful, your brides wouldn't dare think of using anyone else.

Why should they…right?
Create a sales process that makes your brides feel in charge.
Create a mobile website. A full 75% of brides use their smart phones to search for providers of wedding cakes.
Create a sense of competence and trust in you and your staff.
Have at least 200 wedding cake photos on your website.
If you have the space, have at least 15 wedding cake displays.
Write a book on wedding cakes to demonstrate authority and expertise in your field.
Get your cakes into magazines, on TV or in other media.
Offer to be interviewed on the radio or TV and place the video or interview on your website.
Contrast what you do better than what the industry or your competitors do in general.
Use testimonials to demonstrate your social proof.
Offer a written guarantee.
Make appointment times convenient for her, not you.
Offer a longer consultation than your competitors.
Giveaway a special gift or bonus at every appointment.
Call your brides after their receptions to see how you improve your service and the perception of value for future brides.
Offer a free wedding cake to a celebrity in your city in exchange for recognition.
From time to time, donate free wedding cakes to couples in need.
Serve your brides, instead of simply taking orders.
Sell your entire experience, instead of just selling wedding cakes.
Be sure your website or any of your communications are "Friction Free."
The more internal reality "Credibility Builders" you use in your marketing and sales, the better experience you'll offer and the more you'll be loved and adored by your brides.
When you take the "Cracking The Secret Code That Unlocks Your Wedding Cake Sales" training, your mind will open up and begin creating the "World's Greatest" internal reality. Just follow the path.