Wedding Cake Business Master Hierarchy Training
Coming Soon!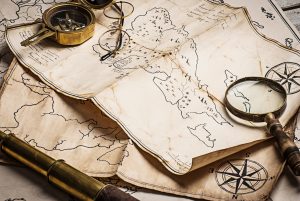 The "Master Hierarchy" is tailored for strengthening and growing anyone's wedding cake business.
It's a blueprint to keep you focused on what's vital to running a successful wedding cake business…rather than randomly improving areas that won't improve your overall success.
While there are many areas of business to study, there are five disciplines which need your attention for starting, maintaining or growing your wedding cake business.
These areas are Production (baking and decorating cakes), Marketing/sales (selling the cakes), Personnel (the best talent to create and sell the cakes), Management (to deal with everyone and run everything) and Finance (knowing how to make a profit).
Here is a hierarchy for the 5 fields of business study in the order of importance:
1.  Product/Production (This is key to a wedding cake business.)
2.  Marketing/Sales (This is key to a wedding cake business.)
3.  Personnel
4.  Management
5.  Finance
If you focus on the five disciplines in the order of importance, you'll either solve an existing problem, fill in a gap that needs attention or vastly improve your chances of long-term success operating a wedding cake business.
And then, there is the proprietary "Wedding Cake Business Master Hierarchy."
It doesn't simply solve the shortcomings you may have…it is laid-out like a blueprint with explicit actions to take for achieving long-term success and the viability of your business.
Here's the key. The wedding cake "Master Hierarchy" was formed by taking the five business disciplines and then weaving a sixth crucial component throughout everything. That sixth crucial component is…your bride's "preconceived expectations."
Now, instead of studying general business principles, you can be laser-focused on disciplines that improve your skills, the success of your business and the size of your bank account.
Just like my "Cracking the Secret Code That Unlocks Your Wedding Cake Sales" training, I'll be pulling back the curtain and sharing everything.
It will truly transform your understanding for how to operate a top-notch wedding cake business.
Please enter your name and email address to get on our early-bird list. We'll keep you updated on its release.

If you would like to immediately use the "Master Hierarchy" before the course is on-line, Ed would be happy to mentor you through the process. (Limited availability. Call 402-968-2758.)