Finally, You're Able to Book a Wedding Cake Order First
And Then Pay an Advertising Commission
The exciting new advertising platform created by the American Wedding Cake Sales Academy to book a wedding cake order first and pay later is named, "Wedding Cake Wizard."
The platform is a "First to Market" lead generation app that brings bakers and brides together throughout cities in the United States.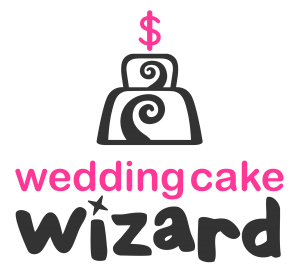 Since 95% of Millennial and Gen Z brides are shopping for wedding cake bakers using their phones, this is your opportunity to capitalize from it now and far into the future.
The key difference between our app and others like "Bark" and "Thumbtack" or "the knot" is, we'll be using proven methods for how brides ACTUALLY shop for wedding cakes.
Bark and Thumbtack utilize a system that allows them to sell wedding cakes, but also plumbing services, dog walking, and everything else. Or, in the case of "the knot" or "WeddingWire, a photographer, caterer, or venue.
With input from 200 bakers, we've created a 100% laser focused online experience for Millennial and Gen Z brides they expect and want. You'll be able to have your bakery listed for free, correspond with brides for free, and give price estimates for free.
Then, ONLY AFTER you book a wedding cake order, as well as collect a 50% down payment or other payment do you pay a commission for the sale. (At this time, we are still working on an initial commission structure that will keep them as low as possible.)
There is no monthly payment, per lead fee, or any other fees or expenses
before

you make a sale. It is completely commission based.
But that's not all. Aside from being a user to get wedding cake orders, we will be inviting ALL bakers, just like you, to become an owner of the app, to share in its future growth and success. More on that later.
For now, click here to be taken to a registration page. As soon as the app is finished, you'll receive an email with a link to a video that explains the all the features, functionality, and FAQs. It will also contain a link to download the app.
(The app is currently under development for the Android version. An iPhone version will follow.)
Let's Pull Back the Curtain and Explain How Wedding Cake Wizard Will Grow Rapidly to Drive Your Wedding Cake Sales and Profits
To assure the success of bakers and brides who use Wedding Cake Wizard, we are utilizing the same psychological principles Amazon has used for their success. In fact, our mission is to have Wedding Cake Wizard become the "Amazon for wedding cakes."
Here's the reasoning and science behind Amazon's success.
When a person (buyer) uses Amazon, they experience the benefits of SAVING TIME and MONEY. That way, a person doesn't need to spend a lot of time running from store to store.
In essence, Amazon has made purchasing hassle free.
In addition, the following is a key understanding and distinction: As a consumer, Amazon would like you to think vendors are bidding against each other to offer you the lowest price. The fact is, they are not. Sellers are offering their best price.
Sure, sellers are competing with each other, but they are not bidding against each other. On the surface that sounds like semantics, but in reality, it's a HUGE distinction.
Plus, Amazon is utilizing four psychological drivers that are influencing your decision to buy products through them.
(If you are a student of "Cracking the Secret Code That Unlocks Your Wedding Cake Sales and Profits" training, you'll recognize the principles we will be discussing. They are covered in the "Sales Psychology" video.)
Here's the first psychological principle they use:
Here's the second psychological principle:
Most people go back to Amazon time and time again, because the "LIKING' principle draws them in like a magnet. That leads to another human psychological principle called the "COMMITMENT" principle.
Since you like Amazon, you become "committed" to using them. This is no different than finding a person to do your hair, groom your pet, do your nails or becoming an "Apple" products user and staying with them. If you "like" them, your brain becomes "committed" to using them over and over again.
Just like Amazon, if a bride uses you for their wedding cake, they will become "committed" to using you for years to come for birthdays, anniversaries, their child's birthday cakes, work cakes, and the list goes on and on.
This whole process is called the "Lifetime Value" of a client, which is a residual effect from the Wedding Cake Wizard concept.
As a side note, Amazon isn't getting rich on a one-time purchase. It is estimated they are initially spending $206 per person as their marketing expense to hook you.
Here's the third psychological principle.
Amazon helps customers understand general pricing for any product. They do this by showing the prices of several sellers for any item. This leads customers to "Trust" Amazon.
The same holds true for "Wedding Cake Wizard." According to the brides we interviewed, the bakers who submit estimates, gain an advantage over bakers not listed on Wedding Cake Wizard, because brides shared with us, "they trusted bakers more if they were willing to be open and honest about their pricing."
Here's the fourth psychological principle:
TIP

: If you only sell wedding cakes, you should be selling your brides to one or more cake boutiques that do an exceptional job on all-occasion cakes. Otherwise, you won't be able to capitalize on a bride's life-time value.
Your wedding cake sales depend on the "Social Proof" of other brides who love you and your service. Amazon's phenomenal growth was and is still credited to current customers telling their family, friends, co-workers and anyone in their social circle of the value they receive by shopping on Amazon.
The "Wedding Cake Wizard" concept has the same residual value as Amazon. Brides who use it, tell their friends via Facebook, Instagram, Twitter, Pinterest and all other forms of social media.
Social proof has propelled Amazon, and it will do the same for "Wedding Cake Wizard" in your city or geographic area.
Due to 95% of brides searching online for wedding services, the "Wedding Cake Wizard" concept will be the next-generation online tool for the majority of brides.
Due to 95% of Millennial and Gen Z brides searching online for wedding services, the "Wedding Cake Wizard" concept will be the next-generation online tool for the majority of brides.
Now that you understand the psychology within the Wedding Cake Wizard framework, let's go over the results of the research with brides who have
used "Wedding Cake Wizard"
Based upon a 3 Year Study with 1550 brides Through Websites in Kansas City, Denver and Omaha Here's What We Uncovered:
Now, let's look at the data from the bakers who used "Wedding Cake Wizard" in the test markets. Here are
10 reasons

why they liked it.
Bride's also told us, since basically everything in the world is being sold on-line, the "Select the Perfect Baker" website service is a natural extension of their expectations.
Bakers were submitting their normal prices. They didn't need to lower prices to get wedding cake orders.
Bakers found if you advertise on "the knot" or "WeddingWire" the demographics of the brides were about the same, which makes the app and website cost effective.
Bakers who dropped "the knot" or "WeddingWire" due to insufficient leads, had better results using our service. (Not to mention, they didn't pay a penny until they took an order.)
The

app and website weeds-out brides who are only price shopping

, so you don't need to.
When a bride calls you to make an appointment, she's already predisposed to booking with you, because a price estimate has already been established. This is especially true if you charge for your consultations.
Since the price range has already been discussed, it's not a barrier to ordering from you. Instead you can focus on reasons to choose you over your competitors.
You don't have to respond to every request. You have the option to submit quotes to only the brides you're interested in. If you only want higher-priced wedding cakes, only submit estimates for those particular brides.
This concept works well for slow weekends you would like to fill up or months that are typically slow like December through March.
There isn't an upfront advertising fee, per click cost, or a per lead fee for you to be listed on the website or to submit estimates.
You only pay a commission after you actually take a wedding cake order.
In conclusion, Wedding Cake Wizard is set to change the face of how Millennial and Gen Z brides buy wedding cakes into the foreseeable future.
This is a chance for you, and I as bakers, to control our destiny in place of letting a mega-marketing company dictate terms to us.
As soon as the app is finished, you'll receive an email with a link to a video that explains the features and functionality, as well as a link to download the app.
Click here to be taken the registration page.
I stated earlier, very soon, I'll be offering ownership in Wedding Cake Wizard. I am doing this as an extension of my sharing philosophy. If you would like to know more, I'll share the potential rewards, risks, and exciting future plans. A webinar will be held to explain everything.
If you want to take advantage of becoming an owner now, call me at 402-968-2758 or send an email to ed@weddingcakewizard.com.